Posted by admin in Models
on Feb 10th, 2023 | 0 comments
Exclusive Interview by Raja Sarfaraz
Society acquires advancement when its precepts of education, Health, Science, technology Art, and Heritage get acceleration. Nowadays grooming enterprise is one of the greatest Opportunities and alternatives for those who inclineood art and Its methodology. Well, Stereotype Is To those who smash it and Make it a Trend we call the trendsetter or Youth Icons in Modern language.
Well, Isha Sharma  from Jammu and Kashmir  is breaking the stereotypes of age bar, Married, etc? It's New India were A Woman is being festooned With a Crown and no Age bar is Important.
Sushmita Sen became Miss Universe at 18, Lara Dutta at a Very Young Age and so on , But something different with Isha Sharma is that She Was Crowned Misses India Universal 2022 At 38.  A small-town girl Isha Is a social media sensation with excellent Skills and Sublime X Factor.
Her Journey is Inspiring and Something unique. Her Myntra of Fitness is Cardio, Yoga, and the Best diet routine she follows, and looks like 18. She is Modest and now a mentor of several Models across the Nation. We tried to Know more about Isha Sharma and here we Go with his contemporary Answers.
* Tell Us How You Started And What Makes You Feel As A Woman With A Crown?
It started when I was a teenage girl, who has dreams, hopes, and fears too. But God had some other plans for me at that time. I got married at an early age so all my dreams were shattered and with time I forgot about those dreams and desires. And now when my kids are grownups, I started realizing that apart from taking care of my family with all responsibilities and duties, what I've achieved in life for myself, I didn't want to die with regret, And this is how it started. Winning the title and crown has given me the strength and inspiration of many other women like me who sacrifice their dreams and devote their lives to their families. This gives me the courage and strength to do much better in life and always keep doing good.
* You Are Being Loved Immensely On Social Media, What Do You Feel Something Missing In Your Life?
I'm surrounded by loving and caring people not only on social media but in real life too. It's like a blessing to me. I've always focused on what I have in my life rather than missing the things which aren't meant to be in my destiny. I've made peace with life.
* What Are Your Upcoming Endaviours?
My further plan is to open a coaching center for modeling, grooming, acting, and fashion styling for the youth of Jammu. I wish to keep doing what I love the most with sincerity, purity, and dignity.
* So You Are Associated With The Fashion Industry Show Bizz, Is It Ok To Depend On It Completely?
The fashion industry is one of the largest sectors in the world and I feel it's perfectly okay to be dependent on it.
* Any Thing That You Have Never Spoken About In Media And Want To Share?
Well yes, we usually talk about physical health, but we neglect mental health awareness which plays a major role in a person's life. People often remain silent and avoid seeking treatment. Never be ashamed of it. Your mental health doesn't define you, don't let it become who you are. It is just one aspect of you, but always remember that you are more than your depression, anxiety, or OCD. Start a conversation about mental health today.
* Since You Are An Inspiration For Girls What Is Your Message To Those Who Want To Get Into The Fashion World?
My message for all girls and women like me is that you can achieve anything in your life. It is never too late to be what you might have been. It is just that you need to be brave, and confident and believe in yourself religiously to achieve your goals. Stay conscious and true to yourself never let anyone distract you from your goals. Wear an attitude and stay unbothered by negative talks. Stay focused and be yourself.
Follow Her On  Social Media
https://www.instagram.com/__isshhmiinn__/
https://www.facebook.com/itsmeishasharma/
https://www.facebook.com/profile.php?id=100063733951197&mibextid=LQQJ4d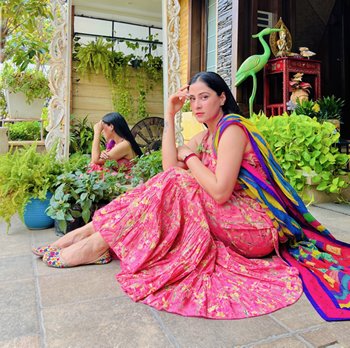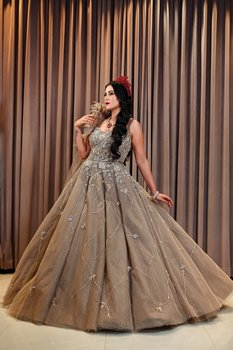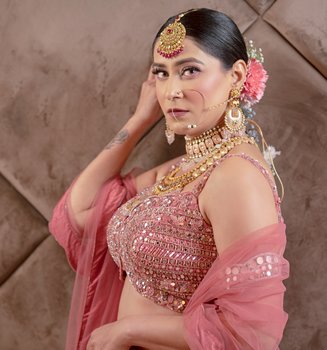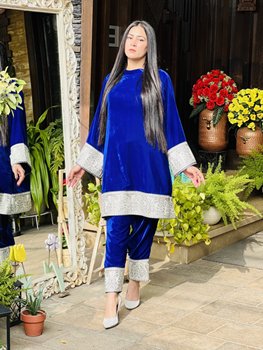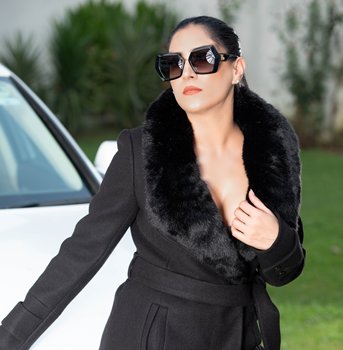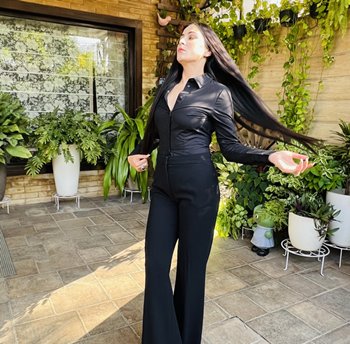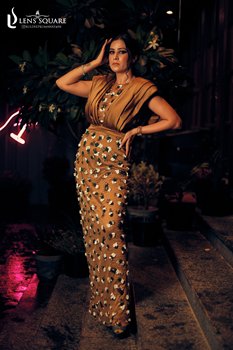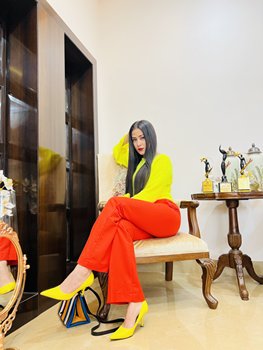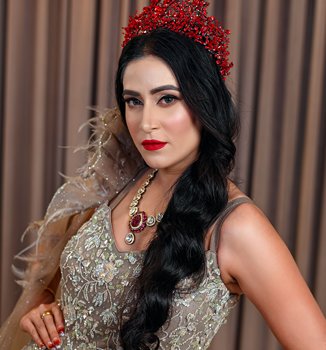 Isha Sharma Is A New Modelling Sensation From Jammu And Kashmir